[fusion_text]Did you know that the Anna Freud National Centre for Children and Families has a series of free podcasts you can listen to in SoundCloud?
This is for example a podcast with Peter Fonagy where he in an intelligent and humorous way tells about mentalization and non-specific factors in psychotherapy with knowledge about epistemic trust and ostensive cues. In the end of the podcast we are told that Fonagy's greatest and most important therapeutic experience was when he had gotten his first car and his psychotherapeut looked out the window and said "It's very nice, Peter".
You can listen to the podcast here.
[/fusion_text][imageframe lightbox="no" lightbox_image="" style_type="none" hover_type="none" bordercolor="" bordersize="0px" borderradius="0″ stylecolor="" align="none" link="" linktarget="_self" animation_type="0″ animation_direction="down" animation_speed="0.1″ animation_offset="" hide_on_mobile="no" class="" id=""]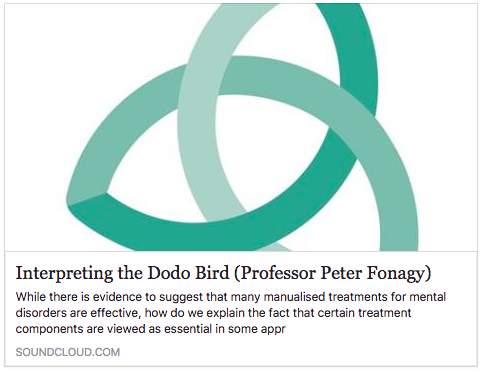 [/imageframe]