[fullwidth background_color="" background_image="" background_parallax="none" enable_mobile="no" parallax_speed="0.3″ background_repeat="no-repeat" background_position="left top" video_url="" video_aspect_ratio="16:9″ video_webm="" video_mp4="" video_ogv="" video_preview_image="" overlay_color="" overlay_opacity="0.5″ video_mute="yes" video_loop="yes" fade="no" border_size="0px" border_color="" border_style="" padding_top="20px" padding_bottom="20px" padding_left="0px" padding_right="0px" hundred_percent="no" equal_height_columns="no" hide_on_mobile="no" menu_anchor="" class="" id=""][title size="1″ content_align="left" style_type="single" sep_color="" margin_top="" margin_bottom="30″ class="" id=""]Literature about trauma and therapy[/title][three_fourth last="no" spacing="yes" center_content="no" hide_on_mobile="no" background_color="" background_image="" background_repeat="no-repeat" background_position="left top" hover_type="none" link="" border_position="all" border_size="0px" border_color="" border_style="" padding="" margin_top="" margin_bottom="" animation_type="" animation_direction="" animation_speed="0.1″ animation_offset="" class="" id=""][fusion_text]
Trauma
Blaustein, M., & Kinniburgh, K. (2010). Treating Traumatic Stress in Children and Adolesscents. The Guilford Press.
Ditlevsen, D.N., & Eklit, A. (2012). Gender, Trauma Type, and PTSD Prevalence: A Re-Analysis of 18 Nordic Convenience Samples.
Fonagy, P. (2004). Early-Life Trauma and the Psychogenesis and Prevention of Violence. Annals New York Academy of Sciences, 1036, 181-200.
Kira, I., Lewandowski, L., Somers, C.L., Yoon, J.S., & Chiodo, L. (2012). The Effects of Trauma Types, Cumulative Trauma, and PTSD on IQ in Two Highly Traumatized Adolescent Groups. Psychological Trauma: Theory, Research, Practice, and Policy, 4(1), 128-139.
Perry, B.D. & Szalavitz, M. (2006). The Boy Who Was Raised as a Dog. Basic Books.
Turley, M.R., & Obrzut, J.E. (2012). Neuropsychological Effects of Posttraumatic Stress Disorder in Children and Adolescents. Canadian Journal of School Psychology, 27(2), 166-182.
Therapy
Duncan, B.L., Miller, S.D., Wampold, B.E., & Hubble, M.A. (2010). The Heart & Soul of Change: Delivering What Works in Therapy, Second Edition. American Psychological Association.[/fusion_text][/three_fourth][one_fourth last="yes" spacing="yes" center_content="no" hide_on_mobile="no" background_color="" background_image="" background_repeat="no-repeat" background_position="left top" hover_type="none" link="" border_position="all" border_size="0px" border_color="" border_style="" padding="" margin_top="" margin_bottom="" animation_type="" animation_direction="" animation_speed="0.1″ animation_offset="" class="" id=""][separator style_type="none" top_margin="160″ bottom_margin="160″ sep_color="" border_size="" icon="" icon_circle="" icon_circle_color="" width="" alignment="center" class="" id=""][imageframe lightbox="no" lightbox_image="" style_type="none" hover_type="none" bordercolor="" bordersize="0px" borderradius="0″ stylecolor="" align="none" link="" linktarget="_self" animation_type="0″ animation_direction="down" animation_speed="0.1″ animation_offset="" hide_on_mobile="no" class="" id=""]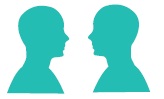 [/imageframe][/one_fourth][separator style_type="none" top_margin="" bottom_margin="" sep_color="" border_size="" icon="" icon_circle="" icon_circle_color="" width="" alignment="" class="" id=""][/fullwidth]